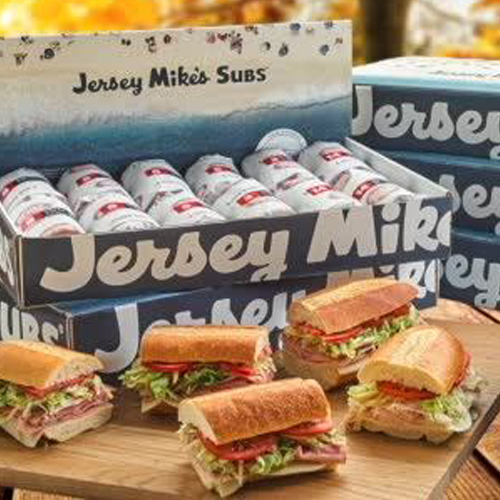 Jersey Mike's
Valid:
02/01/2021 - 01/31/2022
Winter Catering with Jersey Mike's
Details:
Gathering with friends? Team Snack? Football Watching Party? Neighborhood Party? Olympic Watching Gathering?
Catering from Jersey Mike's is always a hit! Choose hot or cold Subs, Salads and even Cookies - by the Box, Bag or Boxed Lunches!

View the Menu online here and order today!
Restrictions:
Visit us online for more details.
Locations:
1770 S. Randall Road Geneva, IL 60134
http://www.jerseymikes.com
630-845-9000
2540 E. Main Street St. Charles, IL 60174
http://www.jerseymikes.com
630-443-1300
469 Redington Drive South Elgin, IL 60177
http://www.jerseymikes.com
847-695-6100
Printed From: Fox Valley Values