Innovative. Vibrant. Nurturing.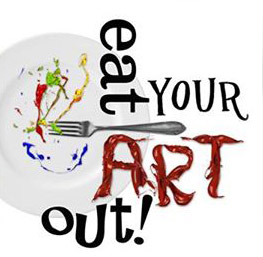 Employed within the Vision Statement for the Geneva Cultural Arts Commission, these three words aptly describe the events sponsored by the group as well as its purpose. The GCAC was formed in 2006 with the intention to be recognized as the regional model for cultural arts in a community.

As such, their mission is to create diverse cultural art experiences that engage the community by: pursuing the active participation and cooperation of the art community, government, business, education, and private sector, providing resources and opportunities for both the art community and art patrons to experience art in their daily lives, and developing new and exciting cultural initiatives that encourage economic growth.

Popular yearly events sponsored by the Geneva Cultural Arts Commission include:
Eat Your Art Out!

Summer Concert Series at RiverPark

Shakespeare in the Park

Greater Geneva Art Guild Member Events

Greater Geneva Art Guild "Who's on Third?"

Greater Geneva Art Guild Art Works

Steeple Walk

Bike+Rack=Art

Art on Fire

Gimme Shelter

The GCAC also supports the Geneva History Museum and the Orion Ensemble in their artistic endeavors.

All events are open to the public at a nominal cost or free of charge. As a dynamic organization, new events may be added at any time. The GCAC is volunteer-driven; as such, you are invited to become actively engaged in cultural arts and the community with your participation!

To learn more about the Geneva Cultural Arts Commission, visit their website, Facebook or call 630-938-4530.